Other Virtual Experience DVDs
We also produce a
series of Virtual Walk DVDs that take the viewer on "walks" through numerous beautiful European cities, villages, and scenic areas. Utilized primarily while exercising on treadmills and ellipticals, these DVDs make the time spent exercising fun!
Choose Virtual Walk DVDs filmed in Rome, Venice, Paris, London, Amalfi, the Isle of Capri, Florida, and even Egypt.
In addition, we also produce a number of Virtual Bike Ride DVDs filmed in Ireland, Scotland, and the USA.
To read more about these other Virtual Experience DVDs, or to purchase them, please click here.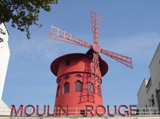 The Seine River Cruise DVD
To view in Full Screen: Right click on screen above, select "Zoom," then "Full Screen."
Now you can experience the beauty and magic of the most romantic river in the world - the River Seine - the beating heart of Paris and the division between the Left and the Right Banks.
Day or night, the River Seine and its quays are alive with activity. Lovers the world over come to the River Seine to bask in its warm glow. If you've ever been to Paris, you know the allure of this romantic river. It's magic, pure and simple. And now you can relive that magic right in your own home with the Virtual Experience DVD, "The Seine River Cruise."
"The Seine River Cruise DVD" will allow you to experience the magic and the romance of both a day and an evening cruise on the famous river. The first half of your Seine River Cruise takes place on a beautiful September day. Accompanied by light classical music, your virtual experience cruise begins at the southeast end of Ile Saint-Louis and heads northeastward and soon goes under Ponte de Sully, the first of many Paris bridges you will encounter on this one hour DVD.
As you leisurely cruise the Seine River, you pass tree lined quays with some of the most beautiful scenery in all of Paris. Passing the Bateaux Mouches, you'll view sleek, European glass-walled tour boats waiting for their tour on the Seine. All this and more awaits you in this unique Virtual Experience DVD.
The second half of this 1-hour DVD takes place in the evening and is filled with colored lights reflecting in the Seine as you approach the Eiffel Tower. This DVD truly captures the magic of "The City of Lights." Filmed in Widescreen with professional television cameras, this is certainly one of our most beautiful Virtual Experience DVDs.
To read more, and view 30 beautiful still captures from this DVD, please click here.
To purchase "The Seine River Crusie DVD," please click here.